Questions and Answers
LO4D's mission is to minimize the risks surrounding software downloads. Here are some questions and answers about using our site and what certain things mean.
Virus tests? Fill me in!
---
Every single file on this site is tested for viruses, malware and spyware. In order to get the best results, we use some of the most popular antivirus applications to check whether a file contains something which may be dangerous. Each test includes the date we performed the test, with which program & version and in alphabetical order. When an antivirus program detects something, we report exactly what the particular antivirus application did.
You may view with which version we tested the file(s) with by hovering over the title of the antivirus program. Alternatively, the version numbers are also listed at the bottom of the test result page under "Disclosure".
We do not modify, exaggerate or distort any of the results an antivirus application reports.
What does WS.REPUTATION mean?
---
Files which have tested positive as "WS.REPUTATION" by Norton have been flagged because of Symantec's newer technology which also takes trust into account. Software which isn't used by many users may be flagged. In these cases, it is upto the software developer to register their program with Symantec.
If Symantec/Norton is the only antivirus program which flagged the software, it is normally harmless. Though we recommend also taking the "WOT Trust" score under "Download Notes" into account when running this program.
What is Adware?
---
Adware is most often something we would all do better without. When a program is marked as "Adware", it may contain some form of advertising or browser modification (like a toolbar and/or a toolbar and a browser hijack). Freeware programs with Adware are marked as "Ad-Supported Freeware"; Shareware or Trial programs which have tested positive for Adware should be avoided.
Why is a program marked as Ad-Supported Freeware?
---
We have tested the program and though the developer labels it as freeware, it contains something we didn't think was within the spirit of freeware. Whether it be browser add-ons or modifications, advertisements or toolbars: true freeware should not contain anything of the sort.
Any free-to-use program which offers to install a toolbar or additional software, contains commercial advertisements or comes with a recognized ad-based installer is marked as "Ad-Supported Freeware".
The behaviour of many ad-based installers change very often, making it very difficult for LO4D.com to provide detailed instructions on how to avoid malware infections. It is therefore advised to install "Ad-Supported Freeware" with extreme caution.
Installers and third-party wrappers?
---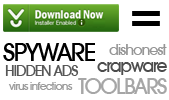 To be clear: This site does not wrap downloads with installers or third-party offers. We detest software installations which add to, modify or mess around with your PC or web browser settings.
An installer is an unnecessary 'application' which the vast majority of download portals force users to run in order to access freely available software. It is more than just the 'middle man', but more of a parasite combined with a middle man. Installers trick users into infecting their system with unwanted software, often known as a PUP (Potentially Unwanted Program).
Installers are unethical and unwanted. With the correct knowledge, nobody in their right mind would ever consider using one.
As of 10 Februrary 2013, we found that 8 / 10 of the top download portals (by traffic) forced users to use an ad-laden installer as opposed to the real file. This includes the most popular download portal by traffic.
Does LO4D.com have installers?
---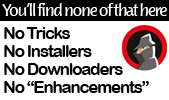 The idea of installing unwanted third-party toolbars and advertising on users' systems is against the mission statement of LO4D.com.
No download is "enhanced" or wrapped with an installer by LO4D.com. Though some publishers include toolbar offers with their product.
What is Trust Rank?
---
We have developed a 1-10 scale which signifies how trusted a publisher is. To prevent manipulation of this value, we do not state what data we use to calculate this. Though we can say that several review sites, security sites, malware lists and other online services are used.
What is the trust confidence?
---
It is a complex algorithm to determine whether ratings for the publisher site are accurate; When its system has doubts as to whether it has enough data to compile an accurate rating, it will appear as a rating of low confidence.
If a file has tested positive for viruses, why still list it?
---
The Internet is not about censorship and antivirus programs sometimes misidentify a file as malicious. We do provide a notice that "Download may harm your computer" and a link to our virus tests. After reviewing the test results, the user is informed of the potential dangers of downloading the file. We don't intend to censor a software title, but to provide users with more information.
We also want to make our test results a place of reference. There are literally thousands of different sites on the Internet which direct users to files which may be harmful. While the majority of surfers are careless about downloading files, others will actively seek out sites like ours which provide valid information. We're hoping that this will help make the Internet a safer place simply by providing information that is useful.
What are malware test results?
---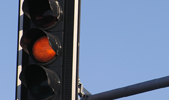 Malware test results are compiled from online services which keep track of SPAM and general dishonesty. Information is collected based on the domain name and NOT the actual file. The virus test results (the first table on the virus/malware test pages) test files for malware. In some cases, they test clean, but the malware test results say something different; therefore caution is urged when dealing with a publisher known for sending SPAM or distributing malware in the past.
What is Google Safebrowsing?
---
Google Safebrowsing is an excellent online service which is used by both Firefox and Chrome browsers, along with Google's own search results which flag sites as "this site may harm your computer". Google's service flags sites known for gross negligence with regards to malware distribution and phishing.
In some cases when a software publisher goes bust and does not renew their domain, a 'squatter' will switch the real software with malware or viruses.
Virtually every publisher which has its domain name flagged by Google Safebrowsing for any significant period of time is removed from LO4D.com.
Publishers whose sites are identified by Google Safebrowsing as potentially dangerous are often the victims of hacks. We use this information to inform our users before proceeding to a third party site.
What are these infected files you're going on about?
---
Since 2012, LO4D.com editors have inspected 56,941 submissions from software authors, spammers, virus distributors and such. These programs have never been listed on our site as they are often either useless or contain viruses, trojans, adware and other harmful components.
Can I download an older version of a program?
---
Many software publishers update their software to fix security issues and to improve functionality. In the majority of cases, older versions are no longer made available for download. Sites which do host older versions of non-free software often do so against the permissions of distribution; Lo4d.com does not take part in this activity.
What CMS does LO4D.com run?
---
LO4D.com has been developed from the ground up by a small team of in-house developers. We just call it "Lo4d" and the current version is LO4D 0.99662.
LO4D.com also takes advantage of a number of open source projects such as Linux, Python, MySQL and Nginx. Without these projects, the web would be nowhere near what it is today.
What does LO4D mean? How is it pronounced?
---
LO4D is pronounced as "load" (as in downLOAD). We thought it was a fitting name for a site centered around software downLO4Ds and therefore stuck with it. We decided that such a short domain name would also improve accessibility.
Have another question?
---
No problem! We're happy to hear from you about any questions or concerns. Please use our contact form and we'll get back to you as soon as possible with answers. We love hearing from users!